EAGLE VILLAGE HEALTH CENTRE


Monthly visits at the Health Centre from Doctors
Monthly Clinics include:
Dietician, Diabetic, Footcare,
Pre-Natal, and Post-Natal.
Please call Jenn at (819) 627-9060
for further information
or to book an appointment.

~~~~~~~~~~

EAGLE VILLAGE ADMINISTRATION


Eagle Village First Nation Human Resources Policies
Employee Handbook 2011

~~~~~~~~~~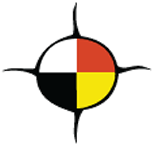 THANK YOU FOR VISITING, PLEASE CHECK BACK FOR UPDATES!!

Some businesses we know